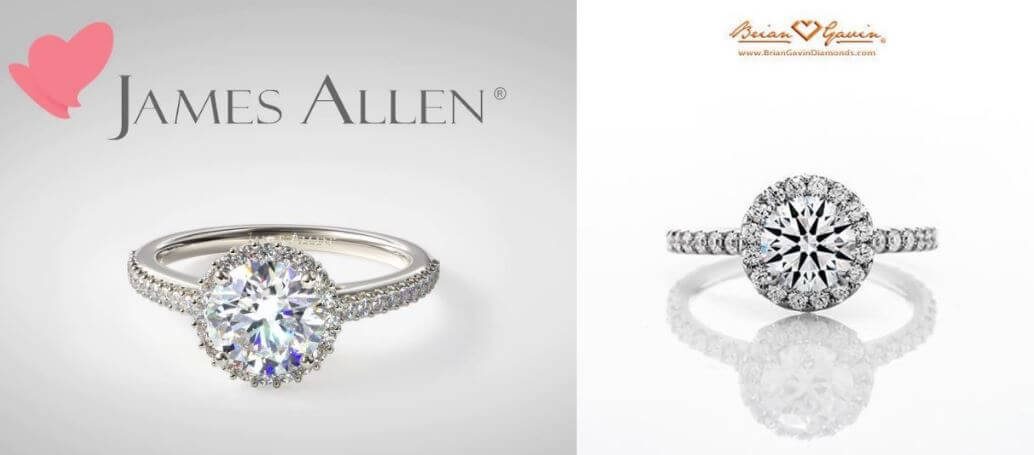 There comes a time in your life when you realize that the person in front of you is the right one. The one with whom you want to spend the rest of your life. But how will you impress her?
A perfect ring can do the deal for you. No one can say no to a sparkling stone in a bewitching ring.
The next problem arises here. To get that perfect ring can be a tough task. If you are a frequent buyer, you have already passed that stage. But if you are new, you will have to deal with different diamond kinds and a flood of options to choose from.
As it is said that every problem comes with a solution. And the solution to your problem is us. We will help you with your purchase to make it the best one and leave no chance for rejection.
There are many competitors out there in the online market. And we will be comparing two of the well-known retailers.
The popular James Allen and the top-notch Brian Gavin. Both have a reputable name in the industry.
We have compared them with critical analysis to help you out. So are you ready?
About The Brands:
Brian Gavin:
In the diamond industry, Brian Gavin is not just a brand. It is the name of years of experience and perfection.
The man Brian Gavin, the founder of Brian Gavin Diamonds (BGD), is a renowned diamond expert who is known for his uniquely and precisely cut diamonds. He has kept introducing new techniques for enhancing the optics of the diamonds.
The website BGD is just his latest achievement. And the diamonds at BGD affirm his reputation as an expert diamond cutter.
James Allen:
James Allen is the brand that made a really quick success in a short period. It wasn't long ago when they entered the industry and due to their creative and innovative ideas, they took the industry by storm. And since then, they have been reigning at the top.
It is a solid customer favorite for all the right reasons.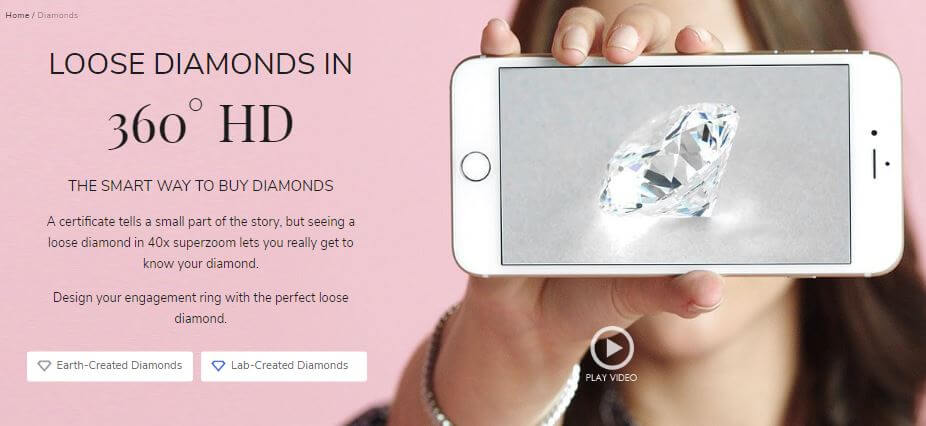 Inventory Comparison:
Brian Gavin:
Compared to other retailers, Brian Gavin does not own a massive inventory. Brian Gavin does not believe in virtual inventories. They store all their diamonds in-house to ensure their quality.
They do have a small inventory but you can be sure the diamond you will get is of the finest quality.
Brian Gavin specializes in Heart & Arrows cut round diamonds, the "Brian Gavin Signature" diamonds. They also offer super ideal cut diamonds.
The uniquely beautiful ring settings from BGD are of high craftsmanship just as their diamonds.
James Allen:
James Allen owns the largest diamond inventory with above 260,000 diamonds. Unlike Brian Gavin, they do not stock all the diamonds. They have deals with vendors from all around the globe.
Being the top retailer, they do not compromise the quality of the diamonds.
They offer lab-created diamonds, gemstones, fancy colored diamonds and a collection of fine jewelry for their customers.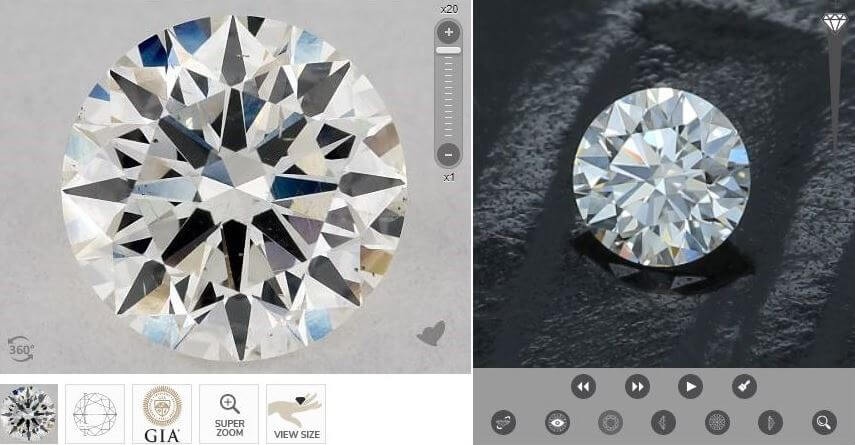 Diamond View Comparison:
Brian Gavin:
As Brian Gavin stocks their diamonds, they can provide their full data along with ASET and Idealscope images of the diamonds.
For their signature diamond series, they provide 360° videos too. For the ones outside the series, they have sample pictures.
This makes it straightforward for the customer to know exactly what they are purchasing.
James Allen:
You will never buy blind with James Allen as they provide 360° video and HD images for all their diamonds.
The best thing is that it includes SuperZoom too which means you can check every nook and corner before buying the stone.
Service Comparison:
Brian Gavin:
• Brian Gavin offers a 15-day inspection period for the consumers to enjoy a risk-free purchase.
• The customers from the US can enjoy free shipping while the international buyers will have to pay the shipping fee.
• Brian Gavin offers a 100% lifetime upgrade for all their signature diamonds.
• They offer 1 free resizing on all ring settings except the eternity rings.
• The diamond comes with an AGS certificate.
• BGD offers live chat service in the business hours, while you can contact them via email anytime.
James Allen:
• For their customers, James Allen provides lifetime free re-polishing, prong tightening, rhodium plating, and cleaning service.
• They also offer free engraving service while others at the market charge a fee for this.
• James Allen offers free resizing for once within the first year of purchase.
• The diamond comes with a grading report to prove its specifications.
• They provide a lifetime warranty for all their jewelry.
• James Allen is always at your service with round the clock availability.
• Live chat with diamond experts to help you get the right diamond.
Price Comparison:
Brian Gavin:
The buyers at BGD get a premium stone as each of their diamonds is inspected precisely to offer the best quality cut. Thus, for such brilliant and fiery diamonds, you will have to pay the premium price.
The prices are higher at BGD when compared to a top retailer like James Allen.
James Allen:
James Allen is one of the most affordable diamond retailers in the market. Their reasonable prices play a vital role in making them the customer favorite.
The buyers get extraordinary services and high-quality stone at a very affordable price.
Final Verdict (Winner):
We have compared the two brands on different factors. The result depends more on personal taste. If your partner has a fine eye and discerning taste, they will love the finest cut diamond from Brian Gavin which is worth the price. While James Allen is an amazing choice that can melt any lady's heart.
So the winner for this comparison has to be James Allen. They tick all the boxes of a top diamond seller.
While Brian Gavin falls because of their prices, limited selection, and return policy.
More Comparisons: