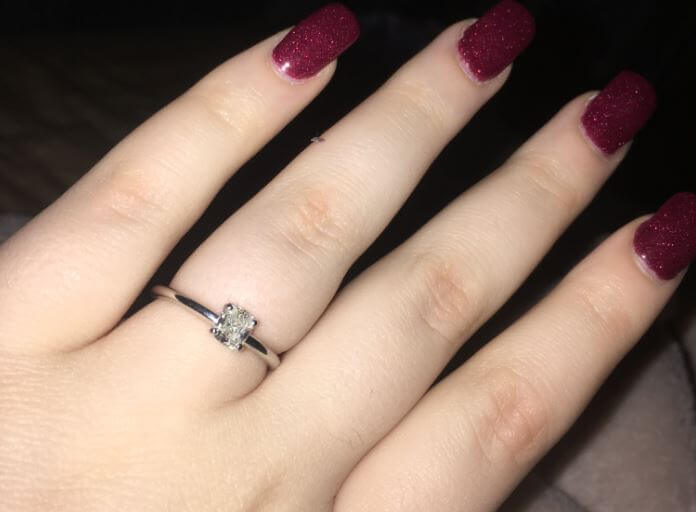 How would you men feel when the scene is all set, you give her the prettiest ring, she says yes, but just after she wears it you realize that the ring doesn't look as good as it was supposed to? 
This doesn't mean it didn't go right, just that the ring you bought isn't her type. Now you can be smart and avoid embarrassment by getting to know about the types of shapes suiting different hand and finger types.
None of us are exactly alike. As a perfect dress for one may not be so perfect for another. The same goes for the rings, not every design will glow up like the one that suits your hand shape. 
That's why shopping for rings can be tricky and it eventually gets a lot trickier if you are buying the perfect ring for chubby fingers. 
But no worries, we have done the work for you. In this article, we will talk about the best ring shapes that will suit someone with thick fingers.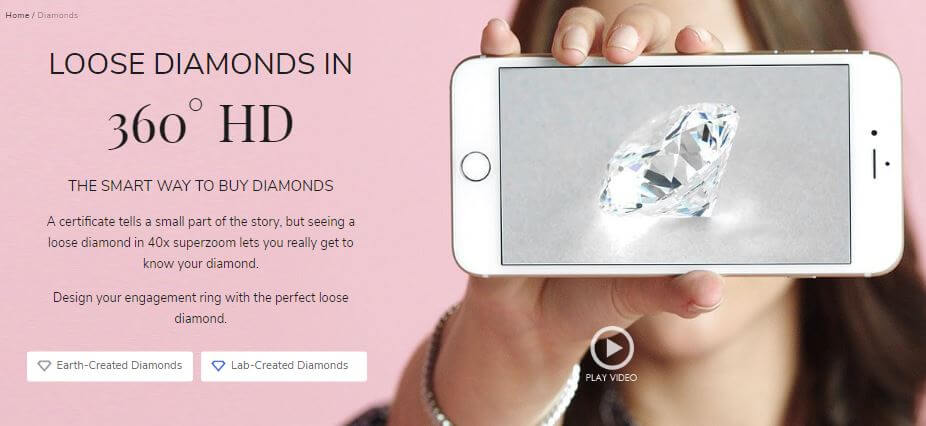 Things To Consider Before Buying:
Before we dig into deep, here are some important factors that matter for choosing the right diamond for different hand sizes. 
  Finger Width 

  Finger Length

  Ring Shape

  Ring Style

  Size of the Stone

  Personal Taste
Best Diamond Shapes For Fat Fingers:
Not everyone has the long, petite fingers like a model's hand. Having fat fingers doesn't restrict you from finding the ring that looks gorgeous on you. If choosing the right shape and design, you can actually create a slimming look. 
Just keep these tricks in mind and find the ring that glows up when you wear it.
Ladies with chubby fingers have the advantage of rocking the bold statement rings. If you have the budget, go for a high carat diamond for your lady. Or a colored gemstone will also do the work without investing a lot.
The idea for a large stone is to hide as much skin possible on both sides of the stone. 
The diamond shapes that can de-emphasize wider fingers and create a visually slim look are: 
-Oval Shape
-Pear Shape
-Rectangular or Emerald Shape
-Marquise Shapes
-Angular Shapes
-Asymmetrical Designs 
-Horizontally Set Diamonds
These shapes and designs can create an illusion of length drawing attention away from a thick finger width.
If a larger stone is out of the question for you, consider this budget-friendly way to give the center more mass. 
The ring settings such as Halo Setting and Cluster Setting are a relatively inexpensive way to get a large center with enhanced sparkle.
A diamond set in a Halo or Cluster Setting gives the effect of a much larger diamond. Even on a fat finger, the ring makes a standout.
Wider bands work better for wider fingers. Choose a band from medium to wide band. This will help to cover a good part of your chubby finger.
If you don't like wider bands. Go for a Three-stone design which is also a perfect choice for visually slimming your finger. Or another great design is Split Shank which makes a statement as a ring without looking clunky.
Conclusion:
These are tips you can keep in mind when buying a ring for your lady love. 
But make sure you keep her choice first as it matters the most. Find her a ring for which she will love you even more. 
When you have the ring that will suit her hand and glow up when she wears it, you will definitely end up watching her prettiest smile.