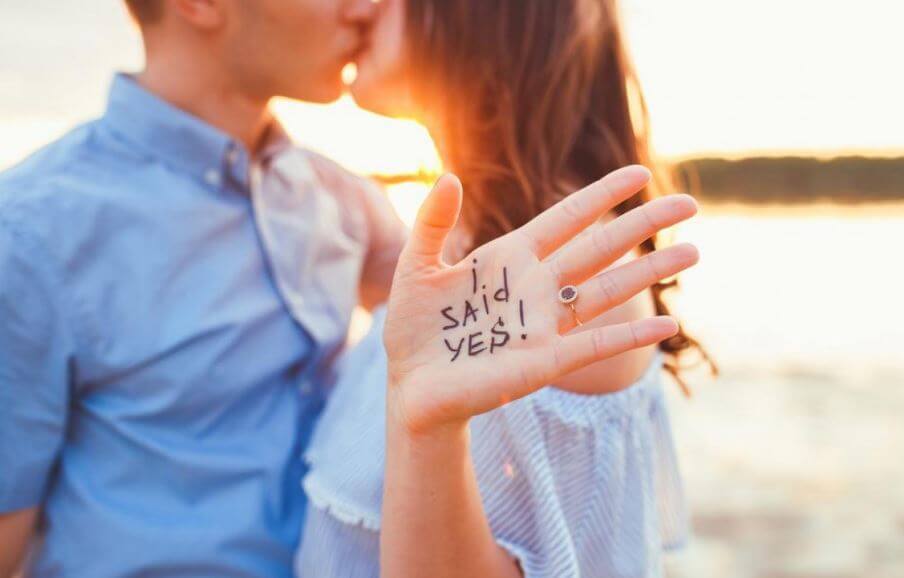 A promise ring could be a suitable sign of friendship between either family, friends, or lovers. It could also be given to another person, or worn by an individual to symbolize monogamy, loyalty, or chastity. It is, however, used around the world by most cultures to symbolize a promise to marry.
You can get this surreal moment a memorable one if you know what to say to your special one. It is good to borrow some words but not literary every phrase you chance upon a nice article about promise rings. This is an important moment in your life and tension rises fast.
In addition to this, you would need to know your friend to know their taste and preference regarding such a day. If you are keen, you will pick your partner's hints and use them as your stepping-stone on the day you give them this promise ring.

First things First
Know why you are giving this promise ring
You cannot just decide in the midst of an argument that you will give a promise ring. Chances are that the other person may feel obliged to say yes; therefore their answer will have been coerced. They may also say no out of bitterness and walk out on you on that day. Thus, you must carefully consider who this person is and why you are giving this promise ring. The reason will help you consider other things.
Clarity on the specific reason or reasons
An engagement ring is more general; that you want to marry this person. A promise ring, on the other hand, should be for a specific promise that you state to your partner. For example, you are going on some work trip far away and you have been friends, you want to promise that you will be loyal to them with a ring.
Another fundamental thing to know is the size of the finger of the special person you want to give this promise ring. You should not go asking. But then again, it is hard to guess and get it correct. A trick here is to could use a good goldsmith, so that if the ring is big, they will adjust it.
Know Their preference for the type of ring
Some people prefer silver rings to golden ones. Others prefer those with some traces of diamond. This will show how careful you were to match her choice of taste.
A good rings-shop should have a wide range of ways to customize your ring. They could engrave your names or put a small image or symbol according to the client's specifications. You could be specific on an exact label depending on what she loves.
How to give the promise ring
In the context of a man and his woman, the man should find out how to give a promise ring. You want to make it a memorable day for your partner. Certainly, you need to do some homework about the postures, and the best venues. Some people prefer extremely intimate functions, and if your partner is one of those, it would be necessary to consider this too and adjust every other item accordingly.
What to Say:
Think through what and whom this person means to you
This will help you to know the best words to say. For example, you may say to a lover you give a promise ring "today marks an important day in my life, the day I give you this ring as a testament of my love for you and my plans to marry you."
You expect an answer in the affirmative. By the time you want to give someone a promise ring, you know her. You can tell if she will be ready for the ring, or she would want to wait a little more.
It is easy to tell because of how you relate. After you consider her reaction, maybe you could try to ask her what would happen if a potential person comes around and brings her a promise ring. She will knowingly or unknowingly leak useful information to use when it is your turn to bring the important ring.
You will be not be addressing a public gathering. You would be talking to her alone or maybe she will be in the midst of her close friends. During your preparation, try to remember fun stories you have shared, and wonderful stories she has told you. Remind her and use them in your conversation. Do not be formal about it. Just make it personal.
Conclusion
You have found the perfect ring, and the most appropriate person to gift. A soul mate they say. Let it be as natural as it can be. Do not try to copy another actor. Impress the person along with their likes and even include yours too because she probably loves them. It is one of the reasons she is your friend. At the end of the day, what you really desire is to deliver this promise ring. Take advantage of the situation and make the best out of it. If you have some extra money to spend, you could document it on video for the future.